Grupo Anderson's is considered a leader in the restaurant industry in Mexico, being the one with the best restaurants in the country. With around 58 years in the market, it has managed to exceed the expectations of its guests and break with restaurant stereotypes throughout its trajectory.
In Ilios Greek Estiatorio we have the main characteristic of the restaurants of Grupo Anderson's, quality and excellent service, two important factors within the hospitality industry, which The American Academy of Hospitality Sciences has qualified and awarded us with The Star Diamond Award.
The American Academy of Hospitality Sciences is the highest organization in the world in charge of awarding and recognizing the best hotels, restaurants, corporations, destinations, chefs, and hoteliers that provide excellence in service and luxury.Over the years this academy has expanded in such a way that receiving an award from them is not only an honor, but a dream for many companies that year after year work to meet the demanding standards required, which is why receiving recognition from them has become so important and exclusive.
From the attentive and cordial service to our gastronomic proposal that converge in the best way to create a totally unforgettable experience thanks to the great attention to detail that makes Ilios will become a worthy recipient of the International Star Diamond Award, which is the most prestigious emblem in the hospitality industry today.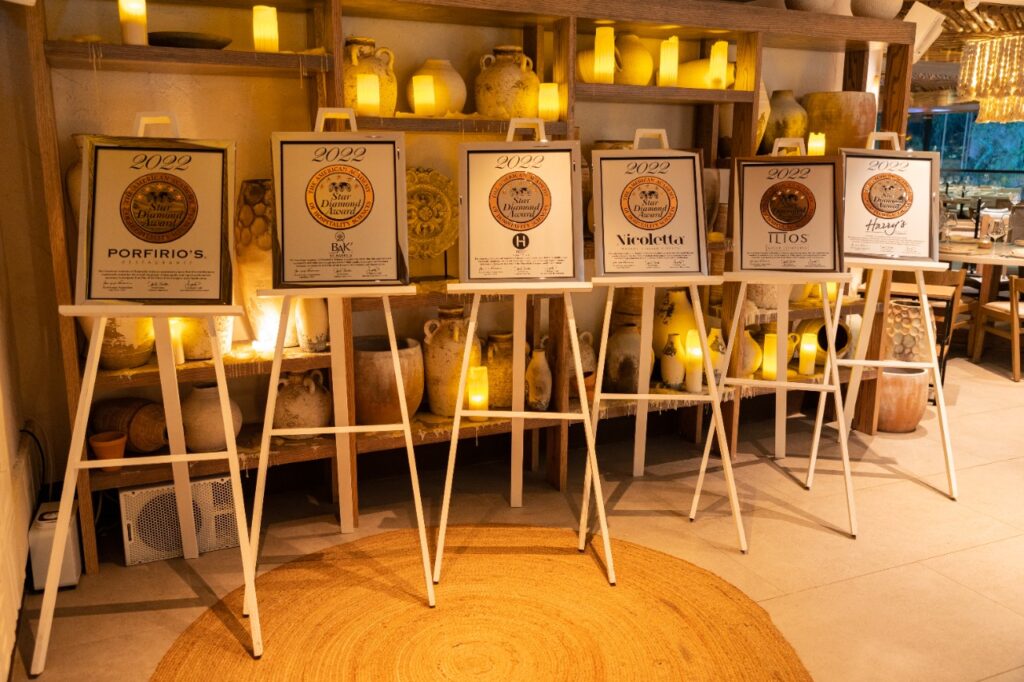 The award was presented on January 20 at an event held at Ilios Greek Estiatorio Polanco in Mexico City, where David Krouham CEO, Jan Krouham Director of Operations and Carlos Castro Director of Marketing were present to receive the award on behalf of Grupo Anderson's. In addition, several important personalities joined us to celebrate this achievement, including Mexican actor Ivan Amozurrutia, Spanish actor Jorge Losa, Paraguayan actress and famous soap opera star Flor Martino, among others.
Don't miss the latest news from Mexico's largest consortium and follow us on our social networks to learn more about our incredible concept.